Skip Main Navigation
Goodbye, Rainforest
You did it! You learned about the rainforest and created a habitat for your animal!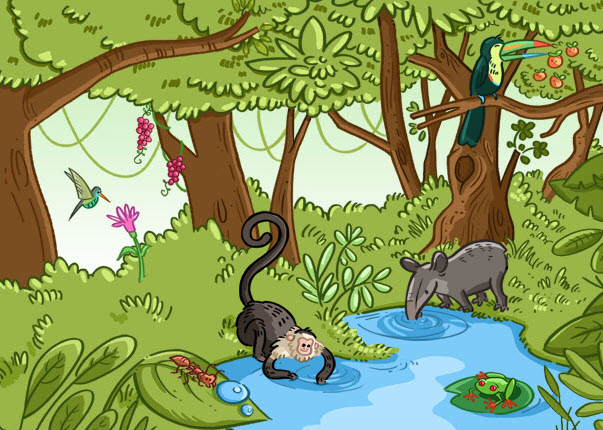 If you want to keep learning about the rainforest, the library is a great place to learn more. Be sure to explore other kinds of habitats, like the desert, the tundra and the prairie!
Goodbye, Rainforest Detectives!